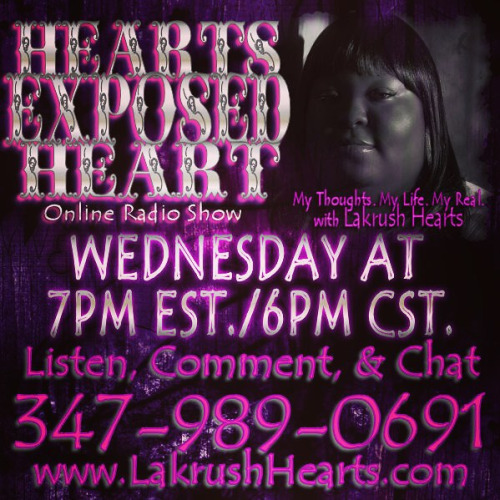 TUNE IN TONIGHT 7/8 at 7pm est. to HEARTS EXPOSED HEART.
On The Next Episode:
♥TONIGHT'S TOPIC♥
WHAT IS MARRIAGE? – From as far back as I can remember I made a the decision of not wanting to be married. As a result, I don't know what it really means. So tonight I'm delving into my inner mind to find what is the true definiton of a marriage. DON'T MISS THE SHOW!!!
LISTEN, COMMENT & CHAT LIVE
Call-In 347-989-0691
http://tobtr.com/7740281